Cub Country® Coffee Mug
Ah... the timeless joy of a Piper Cub on floats. Having logged hundreds of hours in various cubs on floats and wheels. The Cub has long been one of our favorites, and we know we are not alone. Grab a great cup of coffee in a great Cub cup!
Item #SBCCCM ..... $12.50
Now only $9.95!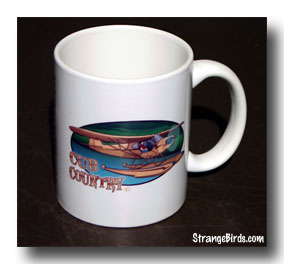 The same design is on front and back of the mug.